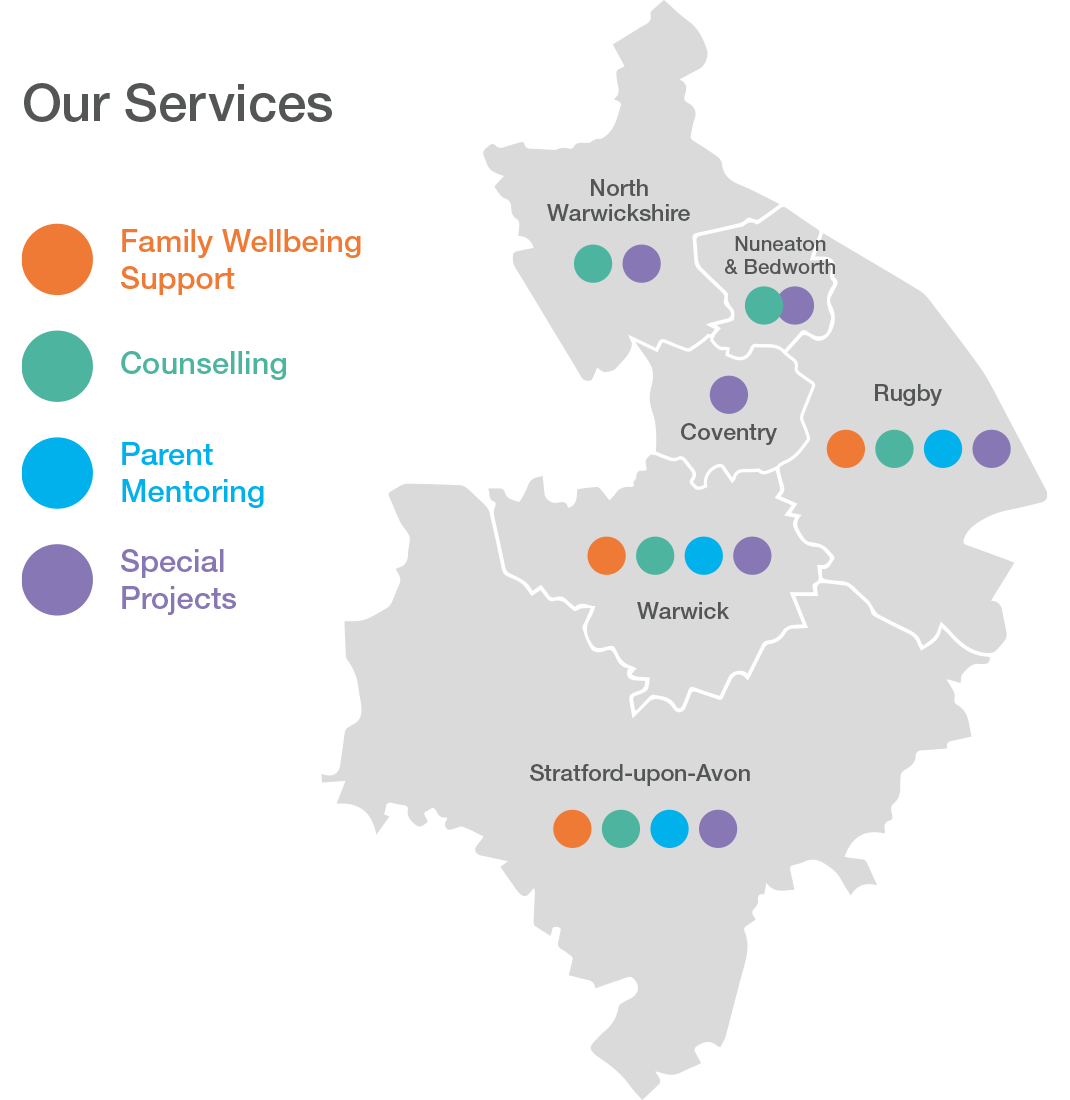 WHERE ARE OUR SERVICES AVAILABLE?
Our ambition is to be able to provide all of our services as a complete pathway throughout Warwickshire and other areas within the Midlands.
The map to the left reflects our current 2022 service provision, which is based on our current funding support. All of our mental health and wellbeing services are reliant on grant funding and donations. Click below to find out how you could help support us to extend our reach.